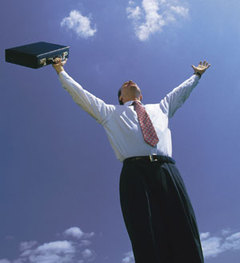 Business Loans – Not Tied to Real Estate 
The loan is against the business Owner's future business based off of its past performance.
We average out the businesses gross sales and loan up to two times the company's gross monthly sales in one lump sum.
For example if a company grosses $50,000 average each month in sales as an example, the business owner is eligible for up to $100,000 through business loan. 
We are NOT looking at net profit.
We look at the business to make sure it  consistently continues to have consumers purchasing products from the company. CASH FLOW IS KING!
The more positive and consistent the cash flow, the larger the advance the company will be eligible for. Standard rule of thumb is that we will advance your company up to 2 times your business's gross monthly sales. 
Needs for submission:
Link for Loan Application: Business Loan Application – NOT tied to Real Estate

Copy of Driver License or Photo ID

Last 4 months bank statements

Last 4 months of processing statements

Copy of Lease

If held in Corporation/LLC    Articles of Organization/Incorporation – Operating Agreement/Bylaws

** To expedite a decision on your file, please submit legible signed applications, dated within the last 30 days, and statements separated by month in adobe format ".pdf".
Partial list of Businesses we get loans for;
New Business Retail Solutions
Restaurant Fast Food & Delivery (pizza, etc.)
Internet/E-commerce
Mobile Businesses
Service Businesses
Automotive Fuel Service
Grocery
Hospitality
Golf Industry
Healthcare
Government
High Risk Businesses
B2B Non/Profit
Political Campaigns d
Need to have a minimum of $15k in total deposits per month and a minimum of 6 deposits per month. If not see below.
Declined from our good rates above? Want to get your last chance loan – but with higher rates – get application at  Last Chance Business Loan 
Abbriviated List Of The Most Popular Loans We Offer :
---
---
If you like fast, honest answers call us or fill out the loan request form .
DRE 01105429 (NMLS# 469849) | Phone: 310-737-8420 | Fax: 310-496-6196
Equity Development | 22287 Mulholland Highway Suite 198, Calabasas CA 91302