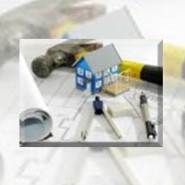 Short Term – Fix and Flip & Purchase Rehab Loans. This is a SISA = Stated Income Stated Assets loan product. As a make sense lender we may lend up to 80% of the purchase price plus 100% of the improvements / rehab costs too. Borrower must have 20% of the purchase price in the deal. Or you can choose 85% loan to value and 85% of the rehab money. If you have terrible credit you will be 65% LTV and 75% of the rehab money
Sometime borrowers use this product to just get 85% ltv of the purchase price without having a construction draw. Fico scores are not really looked at – its all about the property and borrowers experience. First timers is okay.
For example a newbie rehaber at 75% LTV and 75% of the rehab money loan: (If experience it would be 80% to 85%LTV / 80% to 85% rehab.)
Purchase price: $140k
Fix and repairs: $30k
ARV : 225K
As a newbie you need 25% down minimum of the purchase price (skin in the game)  = $35,000
Lender will finance 75% of the purchase price = $105,000
Lender will finance 75% of the repairs = $22,500 (pay interest only when it is used.)
You would just have to show $7,500 later after the close of escrow. This is your 25% of the repairs. You just have to have it in an account any account you have access to.
Note:
Again, you need the down payment and closing costs, plus 6 months I.O. payments.  Now we are very flexible on that requirement. For example they the borrower can get those monies from anyone's account (doesn't have to be the borrowers, can be a business partner, or anyone else. No seasoning required. They also can obtain a 2ND to record behind our loan, even though many Lenders don't allow this we do – so funds can come from Gap Funder. This could be a line of credit they have showing availability, any type of account (personal, business, stock, IRA etc.)
You do not pay interest on the rehab money unless you use it. For example if you want a draw of $5,000 the lender will give you $3,750 and you will pay the other $1,250 (this is your 25%).  That $1,250 borrower pays direct to the worker/contractor or to you for materials that have been delivered to the job site or an invoice that it is going to be delivered. Lender can send the $3,750 direct to the contractor/worker. Additionally, you can pay yourself too by just making an invoice for it. Later there will be an inspection to make sure the work was done. Lender pays as the work progresses not in advance. An inspector will come out on all draws. Minimum draw is $5,000.
Next step For Now – You only bring in the down payment and the closing costs.
Appraisal fee is $350 for an exterior only appraisal. We/Lender will send you a link later to pay. You get this reimbursed at close of escrow. This will be a credit on the HUD for you. Hence a free appraisal.
In summary you sell the property for $225k less the loans of $127,500 loan = $97,500 profit less your down payment and interest.
You get back your $42,000 making a final profit of $55,000 which is approximately 130% on you original $42,000 investment.*
*Don't forget you may have costs for interest, escrow, title and Realtor selling fees as an expense.*
Loan Overview for Hot Loan Product #10
Stated Income Flip Loans & Fix and Flip / Purchase Rehab Loans – 
Quick close- typically within 7 business days of required documentation being completed
6-9 month duration with no pre-payment penalties
$100,000 – $1M loan value – special case by case for loans over 1M
Up to 80% of total cost including rehab/construction costs
Need at least 20% of the purchase price
Most loans are approved at 75% of the purchase price with another loan for  75% of the rehab monies
All loans personally guaranteed
All properties non-owner occupied
No extra costs or junk fees – Cost 4% to 5% points. Lender fee $995 plus $695 processing.
Current Markets Available:  AZ, CA, CO, D.C., FL, MD, NC, TN, TX, VA, WA
See image below for markets we are lending in for this particular loan product.
Current Markets Available:  AZ, CA, CO, D.C., FL, MD, NC, TN, TX, VA, WA
Any rates and terms stated above are for professional real estate mortgage brokers and bankers only. Rates, terms and procedures subject to change daily, these web pages, and any attachments, contains information that is, or may be, covered by electronic communications privacy laws, and is also confidential and proprietary in nature. If you are not the intended recipient, please be advised that you are legally prohibited from retaining, using, copying, distributing, or otherwise disclosing this information in any manner. Thank you in advance for your cooperation.
Abbriviated List Of The Most Popular Loans We Offer :
---
---
If you like fast, honest answers call us or fill out the loan request form .
DRE 01105429 (NMLS# 469849) | Phone: 310-737-8420 | Fax: 310-496-6196
Equity Development | 22287 Mulholland Highway Suite 198, Calabasas CA 91302