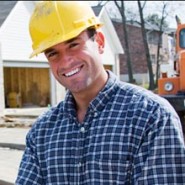 This page is for California loans. For loans outside CA in the other 49 states click here 
Bank Statements Only 500+ fico required. From 3.625% note rate for 30 loan program. Up to 90% LTV for 1-4 units owner occupied and investment properties up to 80% LTV too.  Cash out available. No 4506T. No tax returns. No W2s. No 1099s.
A) For self employed persons only. Use Biz or Personal Bank Statements (12 or 24 months all pages) use 100% of the deposits for personal account or up to 80% of deposits for business account. Self Employed borrowers only.
 NOW 90% LTV for credit grade A. 
Call Us Now On 310-737-8420 To Get Started.
Click Here For Borrower Worksheet / Log of 24 months bank statements
List of Forms & Documents Required:
24 months complete bank/financial statements Click Here For Borrower Worksheet / Log of 24 months bank statements or just send them in we will do all the calculations for you. 
Choose Personal or Business bank statements;

If Personal Statements are used NO P&L
If Business Statements are used need 3rd party P&L for 2020, 2021 and YTD 2022. This can be a reputable book-keeper, enrolled agent or CPA

Income calculated based on 3rd party P & L is net income. Gross is the bank statements total less expenses will be the net income that put on the 1003. 

Photocopy of valid ID

Purchase Transactions – fully executed purchase contract

Refinance Transactions – mortgage statement

If property is leased, provide lease agreements

Insurance declaration page/quote for coverage – or we can handle the insurance for you – just ask

Business license – ie: state – federal – city business license for 2 years – if self employed or letter from reputable book-keeper, enrolled agent or CPA stating they are licensed. 

1003 Loan Application – use printed 1003 leave liabilities blank. 
Credit report we will pull or if broker submitted need full 3 bureau – but we still have to pull it
Borrower authorization Borrower's Authorization
Borrower authorization to run and pay for credit  Credit $ Authorization Form
Borrower authorization To Wire Funds Authorization to Wire Funds
SI form – Statement of Information SI Form – Statement of Information
How do you want to hold title Vesting Form For Borrower
Social Media disclosure Social Media Disclosure
**To expedite your file organize documents in adobe format ".pdf".
**To expedite your file organize bank statements separated by month in adobe format ".pdf".

*** Do you

want more choices

of stated income loans and no doc loans check out our other website at **http://SelfEmployedHomeLoans.info/ ****
Abbriviated List Of The Most Popular Loans We Offer :
---
---
If you like fast, honest answers call us or fill out the loan request form .
DRE 01105429 (NMLS# 469849) | Phone: 310-737-8420 | Fax: 310-496-6196
Equity Development | 22287 Mulholland Highway Suite 198, Calabasas CA 91302