Real Estate Loans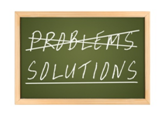 Private hard money lending for real estate transactions with situations and circumstances that may not meet conventional underwriting guidelines or timelines.
Time
Constraints
Special Circumstance
Deal Complexity
Transitional PropertiesBridge Loans
Business Properties
Renovation & Rehab
Fix & Flip or HoldLot & Land Loan
Construction
Unfinished Construction
REO, Short Sale & Foreclosure, Reverse Mortgages
Every loan starts with a conversation call
310-737-8420
Why fill out forms, submit paperwork & wait days just to find out what a phone call could in minutes.
Our Approach is Simple:
Loan must show tangible net benefit.
Borrower must demonstrate ability to pay.
Property must have sufficient equity.
Exit Strategy must be realistic.
Story behind need for loan must make sense.
The rest is straight forward – quick underwriting, candid communication, and responsive service. We think outside the box and fund transactions effectively.
Fast And Flexible Loan Solutions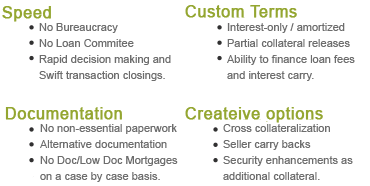 When seeking private money, it is important to have all of the tools. Our website can assist in this process as well as speaking with one of our friendly loan agents.
Give us a call today to discuss your scenario, or fill out our form under the tab Contact Us and we will personally be in touch with you to answer any questions and to go over your options.
We will evaluate your loan request quickly, fairly and efficiently.
Equity Development PRIVATE MONEY Real Estate Loans.
Commercial Residential Multi-family Land Lots & SBA