We keep it simple for brokers to do business with us.
Forms to do business with us: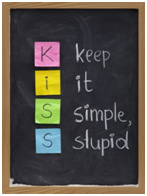 At Equity Development we recognize that every transaction is unique. Our objective is to identify an opportunity that fits our lending philosophy, approve it and fund quickly!
Our lending philosophy:
A Real Benefit for the Client
Collateral (security – property)
Capacity To Support Loan
Story (need for the loan)
A Realistic Exit Strategy
DEAL DESK – 1-310-737-8420
Were old school and appreciate good old fashion conversation. Well let you know up-front if we are interested and under what terms & conditions. Why fill out forms, submit paperwork & wait days just to find out what a phone call could in minutes.
Quite simply, we are here to help.
Give us a Call & find out!
The rest is a very straight forward approach
–
quick underwriting, candid communication, and responsive service
 giving us the ability to think outside the box and fund transactions effectively :
Speed
No bureaucracy
No loan committee
Rapid decision making
Swift transaction closings
Brokers are paid out on the 1st and 15th each month.
Broker splits are at 50 basis points up to 100 basis points on the monies funded.
Splits are decided before loan documents are drawn for each loan.
All brokers to have broker paper work in our office prior to doc drawing to get paid accordingly.
Each loan file at minimum will have $695 processing and $595 administration taken off the top before commission split
Documentation
No non-essential paperwork
Alternative documentation
No Doc/Low Doc Mortgages on a case by case basis.
Custom Terms
Interest-only / amortized
Partial collateral releases
Ability to finance loan fees and interest carry.
Creative Options
Cross collateralization
Seller carry backs
Security enhancements as additional collateral.
-->