Bank Statement Loan Program – No Tax Returns 2020
Our bank statement loan product with NO Tax Returns is great for self employed business owners:
whom want to buy real estate: Borrowers only need 12 or 24 months bank statements all pages. And up to 50% DTI. We use 70% to 100% of the deposits as income. Hence choose the bank account for the loan either business or personal and we add up all the deposits. On exception we can use multiple bank statement accounts for income.
As a result most Businesses often have excellent cash flow and have demonstrated a lengthy past history of being able to pay debt on time. We like this. There for we approve many loans other lenders do not. Furthermore our Bank Statement Loan Program with No Tax Returns for 2020 can provide financing for the purchase or refinance of a home, condo or 2-4 units.
Some bullet points on the program are;
90% Jumbo No MI Bank Statement Program with 700 mid credit score
1 Day After Foreclosure, BK or Short Sale OK
500 Fico Score OK with 35% down
550 mid score OK with 25% down
Charge Offs, Collections or Repossessions 2 Years Old or More Do not Need To Be Paid Off!
No 4506
No Reserves Required On Any Loan For Rentals or Owner Occupied
90% LTV Bank Statement For Self Employed
High LTV 2 Years After Foreclosure, BK or 1 year after Short Sale With Bank Statements.
Cash Out 1 day after Foreclosure BK or Short Sale.
Completely Stated Income to 70% + LTV Non Owner Occupied.
Non Owner Occupied Cash Out and up to 20 Properties Financed.
We Do Condotels
Non Warrantable Condos
"

Qualify for a mortgage with only your bank statements, business or personal, with reduced documentation which means no 1040 tax returns.

"
If you are buying a home and had low income reported on your tax returns use this program in lieu of full-doc programs  with just as little as 10% to 20% down on primary residence or as much as 85% loan to value on refinances without cash out.
Our loans go up to $5,000,000 for our Bank Statement Loan Program of 2020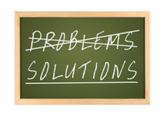 Call for details.
See our Hot Loan Products for rates and guidelines.
-->