7.9% to 10.5 % Line of Credit $1,500,000 to $12,500,000
In the first place Equity Development offers unique secured revolving lines of credit to professional investors who purchase, renovate, and sell distressed properties. Additionally our lines of credit provide borrowers with a reliable source of finance where capital is reserved and guaranteed to be there when its needed.
Moreover loan points are paid annually on the line amount, and not per transaction, our lines of credit provide far better leverage at a lower price than typical one-off hard money, fix and flip lenders.
Additionally the secured line of credit allows investors to maintain complete control of their process, and effectively double their business for half the cost of an equity partner.
To clarify No points per transaction only $250 evaluation fee per deal
Finance your acquisition AND renovation budget
Borrow, Repay, and Borrow again
Advances made within 5 days of request
Trustee Auction, REO, Short Sales.
No Prepayment Penalties
Flexibility to Increase the line size as your business grows
Financing for Single Family, Condo, 1 to 4 units. No Commercial, No 5+ unit Apartment Buildings.
No lengthy appraisals
Interest only charged on outstanding balance
Line of Credit Amount:

Interest Rate:

Term

Extensions

Prepayment Penalty

$1,500,000 to $12,500,000

7.90%

12 Months

Yes

No

Loan to Cost (LTC):
55%-65% of the purchase price, depending on property type
Interest Rate:
From 7.9% on actual outstanding balance, not on Line Amount
Loan Fee:
Points based on committed Line Amount. Pay the fee once, and then borrow, repay, and borrow again with no Loan Fees on each property acquisition.
Initial Advance:
Initial Advance shall be no less than $500,000
Other Fees:
– $250 inspection and advance fee paid per transaction
– 3rd party fees. Borrower pays all 3rd party fees including title and escrow.
Property Type:
– Single Family Homes
– Condominium units (55%)
– 1-4 units. No commercial.
Extension Terms:
First 6 month extension cost 2 points with new rate of 8.30%. Second extension is for 2.5 points with new rate of 8.60%

At time of line of credit is extended, the outstanding principal balance shall become the credit line amount.

Closing Date:
Closing date is within 5 days from receipt of full package.
Geographic Area:
California
Initial Monthly Payments
Interest only on disbused funds for th first 90 days. After 90 day, interest shall be payable on the Credit Line Amount, unless adjusted as provided in terms.
Maximum Loan Adjustments
After 90 days. Borrower may reduce the Credit Line Amount and interest shall be payable on the new Crdit Line amount only. At any time thereafter, Borrower may further decrease or increase said amount up to the Initial Credit Line Amount. Increase may require up to 45 days notice
Broker Participation
Yes a one time 50 basis points paid on initial amount. Nothing extra will be charge to Borrower.
With this in mind to get started with your Line Of Credit:
1003 on Borrower (leave subject property & loan amount blank)
Credit Report
Include 1 photo of the front of each property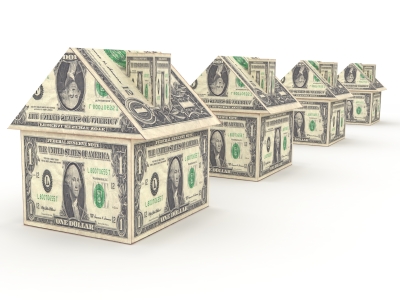 Call us 310-737-8420 to put a loan program together for you.
See our "Hot Loan Products" for rates and guidelines.
-->