Stated Income Residential loans and Commercial loans is our specialty for 2022. With a stated income residential loan which can be a condo or 2-4 units is availble quick closings. The stated income residential loan does not require any tax returns or W2s. Credit is not usually an option with this loan product. Low fico scores can still get a stated income residential loan.
These loans are nominally intended for self-employed borrowers, or other borrowers who might have difficulty documenting their income. Stated income loans have been extended to customers with a wide range of credit histories, including subprime borrowers.
Stated income loans fill a gap of situations which normal loan standards would not approve.
For example, a standard rule is that a customer's mortgage and other loan payments should take up no more than 45% of the person's income. This would seem prudent for a person just owning their main home. However, a real estate investor may have multiple properties and for each may receive only a small amount more than their loan payments on each house, but end up with $200,000 in disposable income. Nevertheless, a non-stated income loan would decline this person since their debt to income ratio would not be in line. The same issue can arise with self-employed borrowers, where the bank with a fully documented loan would include the borrower's business debt in their debt to income calculation. Stated income loans also help borrowers where fully documented loans normally would not consider the source of income as being reliable and stable, such as investors who consistently earn capital gains. Fully documented loans also do not consider potential future income increases. Another type of loan that uses the same principles is the no income disclosure loan.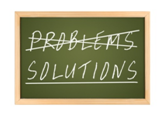 Stated Income Loans have minimized income documentation and therefore have other methods of reducing the risk of the mortgage.  Our residential stated loan program are for self-employed and wage earners. Borrowers might use a stated earnings program wherein the earnings specified on the application will not be verified by the lender.
To find out more see our "Hot Loan Products" for rates and guidelines.
-->