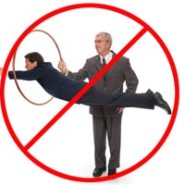 Our Equity Line of Credit for 2018 – "We don't make you Jump Through Hoops!" Hot Loan Product #5 is an Easy Stated Income Stated Assets loan program for 2018.
This SISA loan is up to 65% LTV or CLTV. This loan can be in 1st or 2nd position.
The Rates are 7.99% to 11.5%. Loans amount are from $250,000 to $5,000,000  now.
Only pay for what you are using.
The Borrower can juice it up and pay it down as much as they want.
This loan is available in California only properties.
Home equity lines of credit have become increasingly popular. This type of credit line is not meant for day-to-day expenses as a credit card would be. Many business owners use their home as collateral to obtain an equity line of credit to pay for higher ticket items.
Borrowers may want to compare the advantages of a traditional second mortgage over an equity line of credit. A HELOC / home equity line of credit is simply a loan taken against your home. It works very similar to a credit card only it is a secured loan. With Hot Loan Product #5 borrow can access credit up to the value of the equity in your home. Many people who have taken this kind of loan have benefited greatly.
List of Forms & Documents Required:
Copy of 1st mortgage "Note" sample copy of a Note – if you're not sure what it looks like
Photocopy of valid ID
If the title is to be held in Corporation/LLC  we will need  Articles of Organization/Incorporation – Operating Agreement/Bylaws
Current mortgage statement
Please provide lease agreements when property is leased
Please provide a rent roll and Schedule of Real Estate Owned if you have more properties and units.
Insurance declaration page/quote for coverage
1003 Loan Application – use printed 1003 leave liabilities blank. 
Credit report we will pull or if broker submitted need full 3 bureau – but we still have to pull it
Borrower authorization Borrower's Authorization
Borrower authorization to run and pay for credit  Credit $ Authorization Form
Borrower authorization To Wire Funds Authorization to Wire Funds
SI form – Statement of Information SI Form – Statement of Information
How do you want to hold title Vesting Form For Borrower
Social Media disclosure Social Media Disclosure
**To expedite your file organize documents in adobe format ".pdf".
Abbriviated List Of The Most Popular Loans We Offer :
---
---
If you like fast, honest answers call us or fill out the loan request form .
DRE 01105429 (NMLS# 469849) | Phone: 310-737-8420 | Fax: 310-496-6196
Equity Development | 22287 Mulholland Highway Suite 198, Calabasas CA 91302