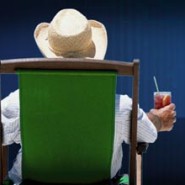 NO DOC at 70% to 75% for the investment purchase or refi. This is for SFR, 2-4 Units, and Condos, Multi-Family, Mixed Use and Commercial. It is similar to a SISA.
Your Industries best 30 Year 
NO DOC LOAN

. No Income – No Asset and No Reserves. Hot Loan Product #7.

NO DOC at 70% to 75% for the investment purchase or refi

Call it No Doc or Stated income Stated assets "SISA" Need a 650 for these rates. If you are below 650 no worries we have other programs that may fit for your loan scenario – just call us. 
For 645 and below fico scores the rates are from 9% to 12.5% (based on equity) and terms up to 5 years. Call us for details. 
This is a Nationwide product !
List of Forms & Documents Required:
Borrowers Address Certification  Form Link
Borrowers Cert of Business Purpose Loan Form Link 
Borrowers hand written letter of Exit Strategy – need to incorporate items 1-3 below (required for most loans) 

  Purpose of the loan
 How the borrower can make payments on the new loan/ability to repay
Exit strategy to pay off the loan

Photocopy of valid ID
If title to be held in Corporation/LLC    Articles of Organization/Incorporation – Operating Agreement/Bylaws
Purchase Transactions – fully executed purchase contract
Refinance Transactions – current mortgage statement
If property is leased, provide lease agreements
If property is leased and is more than 1 unit, rent roll Schedule of Real Estate Owned
Insurance declaration page/quote for coverage or we can provide – just ask us
1003 Loan Application – use printed 1003 leave liabilities blank. 
Credit report we will pull or if broker submitted need full 3 bureau – but we still have to pull it
Borrower authorization Borrower's Authorization
Borrower authorization to run and pay for credit  Credit $ Authorization Form
Borrower authorization To Wire Funds Authorization to Wire Funds
SI form – Statement of Information SI Form – Statement of Information
How do you want to hold title Vesting Form For Borrower
Social Media disclosure Social Media Disclosure
**To expedite your file organize documents in adobe format ".pdf".
Abbriviated List Of The Most Popular Loans We Offer :
---
---
If you like fast, honest answers call us or fill out the loan request form .
DRE 01105429 (NMLS# 469849) | Phone: 310-737-8420 | Fax: 310-496-6196
Equity Development | 22287 Mulholland Highway Suite 198, Calabasas CA 91302
-->