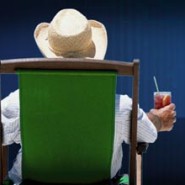 NO DOC at 70% to 75% for the investment purchase or refi. This is for SFR, 2-4 units, and condos. It is similar to a SISA. California only for this product.
Your Industries best 30 Year 
NO DOC LOAN

. No Income – No Asset and No Reserves. Hot Loan Product #7.

NO DOC at 70% to 75% for the investment purchase or refi

Call it No Doc or Stated income Stated assets "SISA" Low or No Fico okay with us.

Rates Start at 6.55% to to 9.34%. Loans to $2M for a 30 year loan with 30 year amortization. 

If you do not fit in the grid below, rates are from 9% to 12.5% and terms up to 5 years. Call us.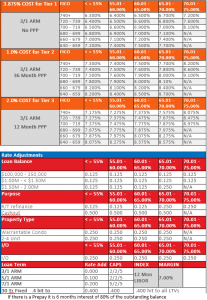 For 639 and below fico scores the rates are from 9% to 12.5% and terms up to 5 years. 
List of Forms & Documents Required:
Borrowers Address Certification  Form Link
Borrowers Cert of Business Purpose Loan Form Link 
Borrowers hand written letter of Exit Strategy – need to incorporate items 1-3 below (required for most loans) 

  Purpose of the loan
 How the borrower can make payments on the new loan/ability to repay
Exit strategy to pay off the loan

If over 65 years of age need Letter from Attorney or Doctor that borrower is of sound state of mind
Photocopy of valid ID
If title to be held in Corporation/LLC    Articles of Organization/Incorporation – Operating Agreement/Bylaws
Purchase Transactions – fully executed purchase contract
Refinance Transactions – current mortgage statement
If property is leased, provide lease agreements
If property is leased and is more than 1 unit, rent roll Schedule of Real Estate Owned
Insurance declaration page/quote for coverage 
1003 Loan Application – use printed 1003 leave liabilities blank. 
Credit report we will pull or if broker submitted need full 3 bureau – but we still have to pull it
Borrower authorization Borrower's Authorization
Borrower authorization to run and pay for credit  Credit $ Authorization Form
Borrower authorization To Wire Funds Authorization to Wire Funds
SI form – Statement of Information SI Form – Statement of Information
How do you want to hold title Vesting Form For Borrower
Social Media disclosure Social Media Disclosure
**To expedite your file organize documents in adobe format ".pdf".
Abbriviated List Of The Most Popular Loans We Offer :
---
---
If you like fast, honest answers call us or fill out the loan request form .
DRE 01105429 (NMLS# 469849) | Phone: 310-737-8420 | Fax: 310-496-6196
Equity Development | 22287 Mulholland Highway Suite 198, Calabasas CA 91302