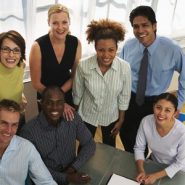 With No Employment and No Income on the loan application this is our "All Inclusive Loan" for a primary residence to 80% LTV.
The 20% down payment can be a gift from someone.
 Our Hot Loan Product #6 is our all-inclusive loan for a primary residence to 80% LTV with 700 fico,  75% with 680 score or 65% with 640 score. Cashout is 65% LTV with at least a 640 score
There is no employment and no income on the loan application.
The loan is for a Primary Residence "owner occupied" for borrower's whom do not want or need to show income or employment on the loan application. This loan product is available in 7 states as of now.
Imagine not having to put income or employment on the loan application. This loan opens doors to new home ownership.
Now more than ever, everyone can experience homeownership. This opens the doors for so many people that can not necessarily prove their income or employment information.
So if you want to refinance or purchase a house, Condo, 2-4 units, Log home or even a Modular home (no leased land) this product could be a perfect fit for you.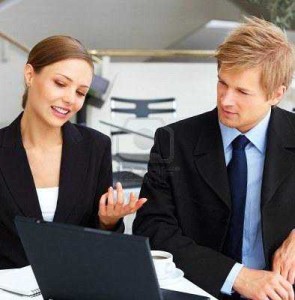 ***Bullet Points on the Loan***
OWNER OCCUPIED
No employment listed on 1003
No income listed on 1003
80% on Purchases and R&T
65% on CASH OUT (available 6 months after purchase)
Loan Amounts $100,000 to $3,000,000
Need at least FICO ≥ 640 . Interest only need 660 score.
Property types: SFR, Condos, 2-4 Units, Log Homes, PUD and Modular Homes.          
                                No leased land       (SECOND HOMES ARE OKAY)  
Property size: up to 10 acres
NO PREPAY
 Interest only payment OK – need 640 fico
Perfect for self-employed!
No W2's, No paystubs, No P&L's, No bank statements used for income.
Gift funds OK
1 day out of BK
1 Year out of foreclosure or short sale
FAST appraisal guarantee available!
Rates:  6.5% to 8.625% depending on fico and LTV
All loans are 30 year or 40 year loans with IO option – depending on LTV and credit.
Who can apply for this loan: Pretty much everyone – US Citizen, Permanent Resident Alien, Non-Permanent Resident Alien (With US Credit and acceptable VISA).
RESERVES REQUIRED: Minimum reserves required.

Purchase or rate and term LTV 75% = 12 months
Purchase or rate and term LTV 70% = 18 months
Purchase or rate and term LTV 65% = 18 months
Refinance CASH OUT LTV 65% = (cash out can be used for the reserves) 12 mo with 700 credit score or 18 months with with 640-699 credit score.
Gift funds may not be used for reserves. *Reserves with an Interest Only feature based upon Interest Only payment. (ITIA) *For Adjustable Rate Mortgages (ARM), reserves are based upon the initial PITIA, not the qualifying payment.

Subordinate Financing: Max 75% CLTV. Secondary financing must be institutional. Seller Carrybacks not permitted.
Seller Concessions: 6%
Mortgage LATES: 0 x 30 Last 12 – Months Primary Residence and Subject Property Mortgage.
Disclosures: Yes all the traditional disclosures that are used on primary residences.
Impound Account: Yes it is required.
Ineligible Borrowers: Non-Occupant borrowers/co-borrowers · Diplomats, Diplomatic Immunity · Applicants with temporary protected status (i.e. DACA, Asylum) · Irrevocable Trusts · Land Trusts · Limited or general partnerships (LLC) · Corporations, S Corporations · ITIN Borrowers
Credit Report Tradeline Requirement: Two (2) tradelines reporting for 12+ months or one (1) tradeline reporting for 24+ months, all with activity in the last 90 days. *First Time HomeBuyers are allowed to apply a 12-month recent and satisfactory VOR towards the tradeline requirement.
List of Forms & Documents Required:
Photocopy of valid ID

Purchase Transactions – fully executed purchase contract

Refinance Transactions – mortgage statement

Insurance declaration page/quote for coverage

Three "3" months of bank statements on purchase loans to show reserves
If loan is a refinance cashout no bank statements required as the cash out can be used for reserves
1003 Loan Application – use printed 1003 leave liabilities blank
Credit report we will pull or if broker submitted need full 3 bureau – but we still have to pull it
Borrower authorization Borrower's Authorization
Borrower authorization to run and pay for credit  Credit $ Authorization Form
Borrower authorization To Wire Funds Authorization to Wire Funds
SI form – Statement of Information SI Form – Statement of Information
How do you want to hold title Vesting Form For Borrower
Social Media disclosure Social Media Disclosure
**To expedite your file organize documents in adobe format ".pdf".
Abbriviated List Of The Most Popular Loans We Offer :
---
---
If you like fast, honest answers call us or fill out the loan request form .
DRE 01105429 (NMLS# 469849) | Phone: 310-737-8420 | Fax: 310-496-6196
Equity Development | 22287 Mulholland Highway Suite 198, Calabasas CA 91302
-->