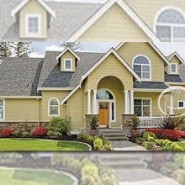 We offer a bridge loan for owner occupied properties.
You can make offers on new homes and not have to quickly sell yours.
The Bridge Loan is a quick, easy, non-contingent financing option which simply bridges the equity from a departing or listed property to the new purchase. This is a Stated Income Bridge Loans for Owner Occupied Properties Purchases.
Who can benefit from a Bridge financing?
Clients who need a non-contingent "like all cash" offer which can close quickly.
Clients who want  to be able to purchase and move into their new home before selling their departure property.
Clients who want to purchase fast and offer a shorter escrow to get an accepted offer – when multiple offers may be on the table.
Clients who don't qualify for conventional financing but may be equity rich – such as seniors on a fixed income or individuals that just don't qualify for multiple bank mortgages at the same time.
Realtors benefit with bridge loans by closing the deal faster, less stress and the could do both the Sale and Buy!
Why a Bridge Loan?
You or your client can buy that dream home today.
No purchase contingencies plus a single move equals less stress.
You may be able to buy that new property with no down payment and maybe deferred payments "No payments now on the new home."
Rate is 9.95% interest only ,  No tax returns, No W2s,  No DTI issues, Terms are 3, 6, or 11 months.
Interest is less than 1% per month!
List of Forms & Documents Required For Pre-qualification or Full Transaction:
Abbriviated List Of The Most Popular Loans We Offer :
---
---
If you like fast, honest answers call us or fill out the loan request form .
DRE 01105429 (NMLS# 469849) | Phone: 310-737-8420 | Fax: 310-496-6196
Equity Development | 22287 Mulholland Highway Suite 198, Calabasas CA 91302
-->